So there I was sitting on the sofa twiddling my thumbs, whistling my innocent tune. Da dee, da, dee, da, dee. Then it occurred to me today is a beautiful day for yard work. "Self" I says, "Today is a good day for yard work but a better day for shooting pictures." So I grabbed my trusty digital cam and tripod then headed outside. Satisfied with the work I'd done I hurried inside to upload the multiple shots of the dead flower, whose name I do not know. Just before uploading I realized I had email. "Self" I says, "You have email from your good friend Beauty." Pleased to see a note from a friend I rushed to open the gift gmail brought me. But what did I find? This!
Me: How could you?
Beauty: But it was just a joke.
Me: SILENCE!
Beauty: What can be done for me.
Me: You need a lawyer. I'm suing.
Beauty: Have mercy on me. I'm just a redheaded woman with nothing to do but harass my friends and put up billboards with photos they supplied.
Me: Oh, so now this is my fault?
Beauty: Well, if you think about it, yes. It is. You do put tons of photos of yourself on the net with your dimples showing and eyes looking all innocent. But we all know. We all know ya little no good……
Me: SILENCE!
I begged the court to have mercy on Beauty for it was only the third time she'd done such a thing to me. They did not drag her away screaming to the prison for those who use photos improperly.
Beauty: Friends?
Me: Yeah, we're still friends.
Beauty: Wanna go get some ice cream?
Me: No, but I did pick a dead flower for you. See???!!!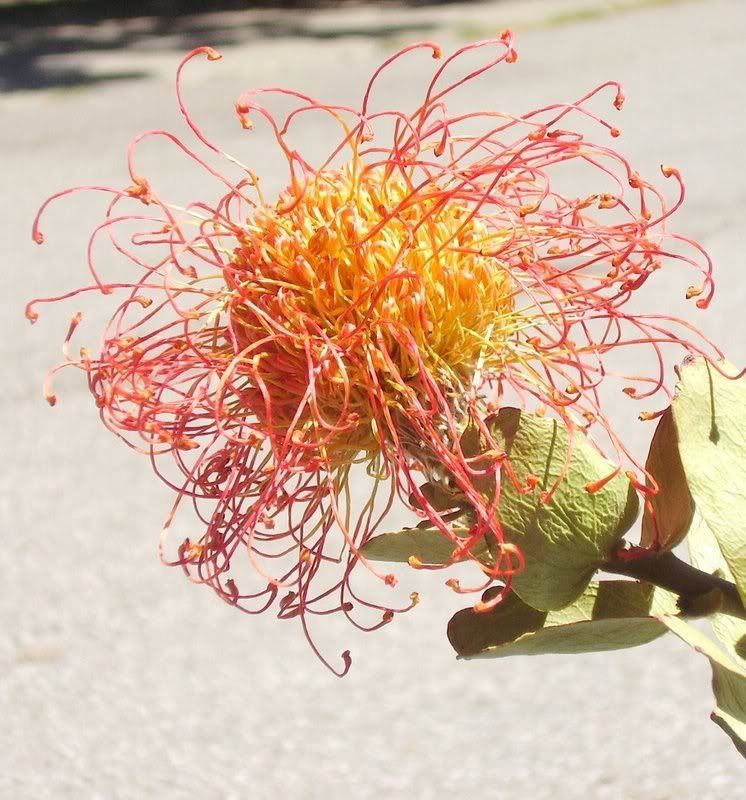 J of A
Flowers and Friends
Wednesday, July 11, 2007-4:42PM EST