It's important for human beings to connect and feel as if they belong. We want to know we aren't alone and that what we're going through doesn't separate us from the rest of our peers. I believe this is why lists of famous people with disabilities are compiled. Since its Black History Month I decided to gather a list of African-Americans who have reported a disability or were a victim of sexual assault. As I gathered names and diagnosis I came upon several male survivors who are not black but I felt compelled to list them.
My lists include people we see on the big screen, in the news room, on the football field and in music halls. They are famous faces that fit in the crowd with no mark on their forehead saying, "I'm Bipolar" or "I'm Schizophrenic". There are no scarlet letters written on the chest of these men and women marking them as abuse or rape survivors. Instead we see there faces and connect them with accomplishment. If we can see accomplishment in them maybe we can see it in ourselves.
This list is significant in that they are African-American figures all together on the same list.  Hopefully the list will encourage others who look like me and who share my past to know they are not alone.
List of Famous African-Americans with a Mental Health Disorder
Rapper DMX is Bipolar and suffers greatly as a result.
Mike Tyson has severe depression and a severe sense of worthlessness with other major insecurities. He was also a victim of bullying as a child.
Eunice Kathleen Waymon (Nina Simone) was an exceptional vocalist who had Bipolar Disorder.
Ricky Williams has graced the cover of Sports Illustrated but he also lives with Social Anxiety Disorder.
Lionel Aldridge played tight end for the Green Bay Packers while living with Schizophrenia.
Macy Gray is a pop and soul singer living with Bipolar Disorder.
Beyoncé Knowles is a hip hop singer who suffers with Major Depression.
Bobby Brown has Bipolar Disorder disorder.
Paula Abdul struggled with Bulimia for many, many years.
Naomi Campbell is a world famous model who lives with an Anxiety Disorder.
Terrie Williams is a high profile publicist to the stars who suffered a mental break down and lives with Major Depression.
Thelonious Monk was one of the most brilliant pianists and composers who lived with Schizophrenia.
Joe Budden is a hip hop singer who suffers with Major Depression.
Rapper BizzyBone – Schizoaffective Disorder

…
List of Famous Africa-American Abuse Survivors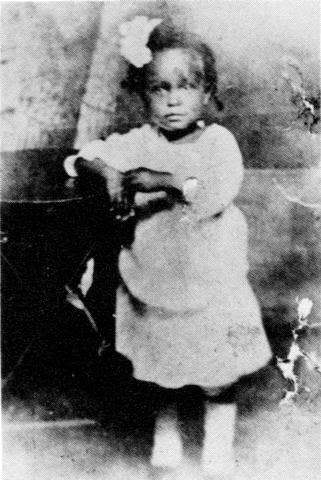 Laveranues Coles, (football player) is a survivor of childhood sexual abuse.
Antwone Fisher and Tyler Perry are survivors of  sexual abuse.
Billie Holiday, Maya Angelou, Missy Elliott and Mary J. Blige are all survivors of childhood rape and emotional abuse.
Eartha Mae Kitt – physical and sexual abuse
Derek Luke who played Antwone Fisher is also a survivor of childhood sexual abuse.
Rapper Lil' Wayne is a sexual abuse/rape survivor also dealing with depression and social issues surrounding being a black survivor.
Rain Pryor (daughter of Richard Pryor) was physically abused as well as sexually abused in her teenage years.
Gabrielle Union is a well known model and a survivor of rape.
List of Famous African-Americans with Autism
"Blind Tom" Wiggins – black autistic, blind, pianist composer.

List of Famous African-American's with Dyslexia
Danny Glover (also epilepsy)
Magic Johnson
Harry Belafonte
Whoopi Goldberg
List of Famous African-American's with Lupus
Jay Dilla (born James Yancey) – famous rapper/producer
Tim Raines Baseball player
Mercedes Scelba-Shorte (model)
Seal ( musician, Grammy winner, famous album "Kiss from a Rose")
Lisa left eye Lopez – singer from the group TLC
Trick Daddy (Maurice Young) – rapper, star
Georgeanna Tillman of the Marvelettes with Motown
N'Deaye Ba from the show Jericho died of Lupus
The father and grandfather of Sheldon Brown both died of Lupus.
Snoop Dog's daughter Cori has lupus.


List of Famous Male Survivors of Abuse
Chester Bennington (Linkin Park) is a childhood sexual abuse survivor.
Axl Rose (Guns and Roses)  is a childhood sexual abuse survivor.
Jonathan Davis (Korn) is a childhood sexual abuse survivor.
Maynard James Keenan is a childhood sexual abuse survivor.
Carlos Santana is a childhood sexual abuse survivor.
Henry Rollins is a childhood sexual abuse survivor.
Johannes Brahms (famous composer) is a childhood sexual abuse survivor.
Dave Pelzer is a survivor and author of A Child Called It.
Bill Clinton grew up in a home with domestic violence. Despite his broken home and the horrors he saw he is looked upon as an accomplished man.  Domestic Violence mark him nor did it prevent him from rising up to take office as the President of the United States.
If you have a list or know of a famous African-American with a mental health disorder please contact me and I will add them.
African-American Nobel Peace Prize Winners
Ralph J. Bunche became, in 1950, is the first African American to win a Nobel Peace Prize. He was awarded the prize for his role as the architect of United Nations peacekeeping efforts and for having negotiated the four arms agreements that halted the Arab-Israeli War of 1948.
Toni Morrison was the first African-American female to win the Nobel Prize in Literature in 1993.
Ten other African-Americans have received the Nobel: Albert John Luthuli, 1960 Peace Prize; Martin Luther King Jr., 1964 Peace Prize; Sir William Arthur Lewis, 1979 Economics Prize; Bishop Desmond Tutu, 1984 Peace Prize; Wole Soyinka, 1986 Literature Prize; Derek Walcott, 1992 Literature Prize; Nelson Mandela, 1993 Peace Prize, Kofi Annan 2001 Peace Prize and Wangari Maathai, 2004 Peace Prize and Barack Obama, 2009 Peace Prize.
Historic Dates You Should Know

December 18, 1865 – Slavery was abolished in the United States with the institution of the 13th Amendment to the US Constitution.
June 19, 1865  aka Juneteenth – Emancipation of last remaining slaves in the United States. African Americans commemorate the announcement of the abolition of slavery in the U.S. State of Texas in 1865.
African-American's were given back the right to vote in the Voting Rights Act of 1965
*Updated regularly. Contributions welcome*