What makes this links list different is that it's a list of links that I've personally found helpful. The vast majority of these links are to articles that I've read or am currently reviewing and find impressive. This does not mean that I am offering medical advice. I am not a doctor. I am not qualified to offer medical advice or any form of treatment. This page and all resource pages found on Sundrip.com provide information that I found helpful. Please click responsibly.

Whenever you seek advice you must consider the source, you must go to a reliable source. Ask your doctor or another qualified medical professional what sites would best benefit you. Asking friends for medical advice is not considered asking a doctor for advice. Your doctor will know your medical history where as TV medical advisers and friends do not. Take care of your health both mental and physical by seeking the advice of a doctor you can see face to face and that knows your individual needs. If you are suffering from an illness the last thing you need is inaccurate information to exacerbate the problem. Be responsible.
Non-medical and personal favorites by non-professionals and bloggers can be found on my site page called My Time To Heal. This is a list of profound blog entries and is not to be considered as treatment of any kind. All other links on this page are external links.
Reliable DID Resources
Reliable information sources on all aspects of dissociation including DID.
International Society for the Study of Dissociation
Sidran Foundation
National Institute of Mental Health
National Alliance on Mental Illness
Male Survivors Corner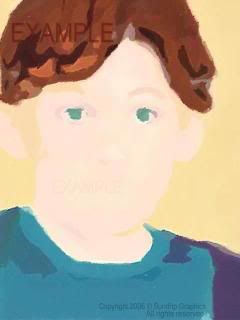 It is about time that male survivors get the attention and care they need! These links will hopefully prove to be helpful. For men out there that struggle with the aftermath of abuse, there is help, please continue to look for it. Though it may be discouraging because of the lack of support please know that your recovery is just as important as that of women.
Morton's Pride and Sundrip Journals supports both male and female survivors.
Ten Facts about Sexual Abuse of Boys and its Aftermath
Male Survivor: Overcoming Sexual Victimization of Boys and Men
MaleSurvivor.org: online community and information, including chat, message boards, articles and more. HIGHLY RECOMMENDED!
Men-Stopping-Rape.org: an organization of men working in to promote education for men about sexual assault.
Men and Sexual Trauma
By Julie Whealin, PhD. Fact sheet from the National Center for PTSD
These two links have lists of books that they recommend to male survivors: MaleSurvivor.org and aardvarc.org.
http://community.livejournal.com/abusedboys/ has a discussion board for male survivors of abuse.
Male Sexual Abuse Victims of Female Perpetrators: Society's Betrayal of Boys
by Kali Munro, M.Ed., Psychotherapist, 2002
To me, this site above seemed like it would be really good for even men who have NOT been abused by a female perpetrators. It shows just how the common thought of a male being a participant instead of a victim keeps boys and men silent. This is a must see site for survivors and those who have not been assaulted. NOTE: I personally would never suggest online therapy. This site does offer it though.
Dr. Kali Munro also has Self-Help Tips.
Panic attacks, break ups and other losses, self care, relationship tips, etc
Self quizzes such as Do You Feel Like an Imposter? and Do You Have Hidden Biases? ,
What Do You Feel Ashamed About? and How Much Do You Silence Yourself?
Post-Traumatic Stress Disorder (PTSD)
The following three links are from the site U.S. Department of Veterans Affairs: A National Center for PTSD. Even if you were not in the military the facts sheets can benefit you. They are worth checking out. I found them useful.
[ Learn about how traumatic experiences affect people, what survivors need to know, and the common symptoms of PTSD. A traumatic experience produces emotional shock and may cause many emotional problems. This handout describes some of the common reactions people have after a trauma. Because everyone responds differently to traumatic events, you may have some of these reactions more than others, and some you may not have at all. ]
PTSD In Survivors Of A Natural Disaster
Symptoms of PTSD (non-disaster related)
General Facts Sheet For PTSD
Common Warning Signs of Suicide
Self-Injury Resources
I am currently reviewing this person's site which is why mainly her stuff is listed as a resource. If anyone has other good professional resources please leave a comment letting me know. Thank You. Currently the best way for me to not self injure is to work on art therapy. My art therapy gallery is here.
There is a wealth of information packed into the Secret Shame website. Here are a few links where she explains different aspects of Self Injury such as who, what and why as well as self help tips and assistance for friends and family of a person who self injures.
What is SI
Why do people deliberately injure themselves?
Who self-injures?
Causes history and causes
Living w/SI
Family/friend
References
It would almost be an injustice to say anything more because she explains things with exceptional clarity.
Self-Injury: You are NOT the only one
Tracy Alderman, Ph.D. covers points on the page Helping Those Who Hurt Themselves hosted at The International Child and Youth Care Network. She has written the following details about SI: Talk About Self-Inflicted Violence, Be Supportive, Be Available, Don't Discourage Self-Injury, Recognize the Severity of the Person's Distress and Get Help For Your Own Reactions.
Information On Depression
(Links and quoted material from Hopeline.com.) I really like the way this site describes how sometimes emotional pain exceeds a person's resources for coping with it and this lack of balance is what leads some to suicidal feelings. Kristin Brooks Hope Center at hopeline.com 1-800-SUICIDE (1.800.784.2433)
Depression – The Invisible Disease
Unfortunately, many people do not recognize that depression is a brain disease and is a treatable illness. If you feel that you or someone you care about is one of the many undiagnosed depressed people in this country, please take steps to get professional medical help that may help save your own or someone else's life.
Facts About Depression:
Major depression is the leading cause of disability in the U.S. and worldwide.
Depressive disorders affect an estimated 9.5 percent of adult Americans ages 18 and over in a given year, or about 18.8 million people in 1998.
The economic cost of this disorder is high, but the cost in human suffering cannot be estimated.
Nearly twice as many women (12 percent) as men (7 percent) are affected by a depressive disorder each year.
What Is A Depressive Disorder?
Types of Depression.
Causes of Depression
Depression in Women
Depression in Men
Depression in the Elderly
Depression in Children
On-line Postpartum Depression Support Group.
DepressionScreening.org
Postpartum Depression
American Psychological Association – www.apa.org 800-374-2721
Online PPD Support Group at PPD Support Page On-line Postpartum Depression Support Group
Life Care www.lifecare.com
**NEW**
Suicide Information & Survivors of Suicide

Understand the mind set of someone suicidal. Don't be judgmental. Seek professional treatment if you are suicidal. Seek out reliable information specific to your condition. Seek support if you are a survivor of suicide. My resource page lists sites I've found helpful, the information may or may not apply to you. Talk to your medical professional before information found on the net or on TV is put into practice. Reading blogs should not replace good professional mental help. SEEK HELP. ACCEPT HELP. LIVE.
For Survivors of Suicide
Support Groups for Suicide Survivors
Responses and Emotions
Needs
Help and support
For those who are suicidal and information about suicide
Older Adults: Depression and Suicide Facts – from NIMH
How common is suicide among older adults?
Older Americans are disproportionately likely to die by suicide.
Although they comprise only 12 percent of the U.S. population, people age 65 and older accounted for 16 percent of suicide deaths in 2004.1
14.3 of every 100,000 people age 65 and older died by suicide in 2004, higher than the rate of about 11 per 100,000 in the general population. 1
Non-Hispanic white men age 85 and older were most likely to die by suicide. They had a rate of 49.8 suicide deaths per 100,000 persons in that age group.1
National Strategy for Suicide Prevention
A collaborative led by the Substance Abuse and Mental Health Services Administration. Discusses race, age, gender and gender identity as it relates to suicide. Very helpful site.
National Organization for People of Color Against Suicide
A not for profit organization founded by three African American suicide survivors with the goal of educating the minority community about suicide and suicide prevention. Native American suicide and African-American suicide rates and help offered here. Helps and educates all regardless of color.
The Kristin Brooks Hope Center, This links to an extensive database of information about suicide, those at risk and help available to them. What I like so much about this site is the wide topic range. Great site for resources and info. 1-800-SUICIDE (800-784-2433)
Mental Health Links - Bipolar, Schizophrenia, Depression, PTSD, as it relates to suicide
SAVE.org
The #1 cause of suicide is untreated depression. SAVE is committed to the education of the general public about the depressive brain diseases (such as clinical depression and bipolar illness) that can result in suicide if left untreated medically and psychologically. By educating the general public about such brain diseases, SAVE strives to remove the stigma associated with these diseases.
Groups, Organizations & Other
FAQ About Incest
RAINN
The Rape, Abuse & Incest National Network (RAINN) is the nation's largest anti-sexual assault organization. RAINN operates the National Sexual Assault Hotline at 1.800.656.HOPE and carries out programs to prevent sexual assault, help victims and ensure that rapists are brought to justice. Inside, you'll find statistics, counseling resources, prevention tips, news and more.
Pride Institute
Description: It has been estimated that one out of every 3 gay men and lesbians struggle with the disease of chemical dependency….First in chemical dependency and behavioral health services for gay, lesbian, bisexual and transgender communties.
There seems to be a link between abuse survivors and fibromyalgia. For more information than is provided on this site dedicated to FM try a Google search of abuse and fibromyalgia. If you find anything good leave a comment and I'll check it out.
Tips For Survivors At The Dentist
I originally found this link on a very nice site by Marj. Survivors Can Thrive
Your Guide to Quackery, Health Fraud, and Intelligent Decisions Operated by Stephen Barrett, M.D. This is an interesting site.
Professionally-reviewed support groups, articles, web sites and more, organized by topic.
Quizzes & Screening Links
Fifty Most Common Signs and Symptoms of Stress
Some of these symptoms you'd never think had anything to do with stress like itching or frequent urination but these are in fact signs of stress. Click the above link for more information.

Shame Quiz and Questionnaire
For this quiz Dr. Kali Munro suggests, "It is best to not give a lot of thought to your answers–write down the first thing that comes to your mind."

Schizophrenia Screening Test
For helping to determine whether you have symptoms commonly associated with schizophrenia.
QUICK Adult ADHD Screening Test
For helping to determine whether you have symptoms commonly associated with adult attention deficit disorder (ADHD/ADD). This is a quick, 6 question quiz.
Bipolar Screening Test
For helping to determine whether you have symptoms commonly associated with bipolar disorder, also known as manic-depression.
Famous People with Autism linked here.  Daryl Hannah, Matthew Laborteaux from Little House on the Prairie, Satoshi Tajiri, creator of Pokémon,
Public Figures with Bipolar Disorder
Ned Beatty, Lili Taylor, Robert Downey, Jr., Patty Duke, Carrie Fisher, Linda Hamilton
The star of "Terminator" and "Beauty and the Beast", Ben Stiller and others.
Long List of actors, actresses, producers, poets, business men/women past and present with bipolar disorder/manic depression.
Mania Test
For helping to determine whether you have symptoms commonly associated with a manic episode (or mania, a part of bipolar disorder), and to track your manic feelings over time. Also, consider taking the Bipolar Screening Quiz.
Eating Disorder Screening Test
anorexia or bulimia.
OCD Screening Test
obsessive-compulsive disorder (OCD). Also see a list of OCD related articles on PsychCentral.com
PTSD Screening Quiz for Child Injury
For helping to determine whether you or your child have symptoms commonly associated with posttraumatic stress disorder (PTSD).
Do I need therapy? Quiz
Yes, yes you do!
Phone Numbers, Safety Kits And Tips
National Sexual Assault Hotline 1.800.656.HOPE
FREE ChildSafe ID Kit: Protect Your Children "Over 800,000 children are reported missing each year, that's over 2,000 children a day." This kit is FREE so why not get one?
Aide for children who are being abused 1-800-4-A-CHILD.
BY LEAVING A COMMENT YOU CAN SUGGEST OTHER SUPPORT INFORMATION OR REPORT BROKEN LINKS.
PLEASE DO NOT CONTACT ME PRIVATELY TO OFFER LINKS.
The It's My Time To Heal Greeting Card is on Redbubble or in the Postcard Gallery found on Sundrip.com.
Non-medical and personal favorites by non-professionals and bloggers can be found on my site page called My Time To Heal. This is a list of profound blog entries and is not to be considered as treatment of any kind. All other links on this page are external links. Click responsibly.
Tags: shame, multiple personality disorder, borderline personality disorder, self injury, depression, mental health,