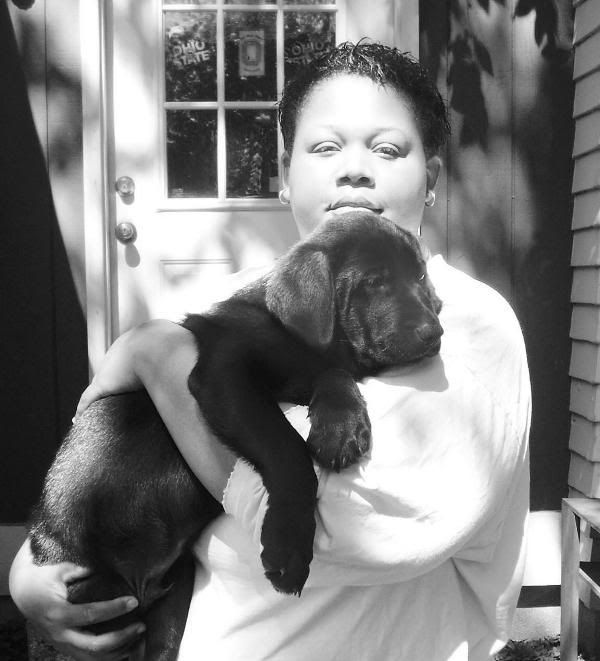 I am an African-American survivor who has chosen to heal through art, writing and human connection. Many of the art pieces seen on Sundrip-Art for Life are in expression of life with Post Traumatic Stress Disorder, Lupus and Fibromyalgia. At SUNDRIP- Art for Life you will find joyful art, sorrowful art and art created simply to pass the time. These pieces show healing in all its stages.
WHAT MORE WILL YOU'LL FIND HERE?:
On this blog you will find paintings of black fairies, black children, black women and men as well as fantasy art depicting black men or women. It is hard to find paintings on the net of African-American children with fairy wings or a young African-American girl sitting on a castle wall but you'll find that here. Part of the reason is a personal one and its hard to explain but the other reason is because it's uncommon. You'll also find butterflies, lots of abstract art, art slide shows and self portraits that look nothing like me. The self portrait category is to describe how I feel rather than how I look. For more information on 'where' the art in me originates please see the ending paragraph. For information on how to purchase my work please see the Frequently Asked Questions and Info page.
A FEW MORE THINGS ABOUT ME:
When painting on canvas I use acrylic and make it look like oils. I also paint on cardboard boxes, brown paper bags and other alternative surfaces.
I prefer to paint with a dry brush, and boy am I hard on my brushes.
I have more shades of green than any other hue in my paint collection.
I enjoy creating mixed media.
Most of the black children that I paint come from photos of myself, even the children that appear to be white like in "He Knows How To Be Quiet" is from a childhood picture of me.
I strive to use bright colors but my natural tendency is towards earth tones or black and white.
Most often there is only one person in each painting. I'm sure there is a reason for this but I don't know it yet.
I've been painting and drawing since I was a wee little one. I started off painting abstracts around age 3. I have one photograph with my little puffy pony tails in front of my abstract work.
I was told in the 6th grade by a teacher that I have no artistic ability. I'm sure that lady died an old crumpled up bitty I'm teasing. Though her comment to me was years ago I must admit most paintings are created with her voice in the back of my mind telling me I'm not good enough. As the years go on her voice gets softer and my art gets stronger.
I doodle non-stop. I have over 200 different gel pens with which to doodle. My colored pencil collection is extensive. I doodle in front of the TV instead of snacking.
I wrote my first poem at age nine.
I shy away from the word artist. I believe it is over used and very misunderstood. I paint, I draw, I write, it's who I am. Do you really have to call me an artist or can you just call me Faith?
I was once told I brake all the rules in my paintings. I took it as a complement.
I'm willing to "paint outside the canvas" so to speak.
I like to try different techniques and mediums and fear not mistakes or failed experiments.
The above is information proving I'm just your basic girl with a love for art, humor and blogging. Get to know me a bit more by flipping through the pages of this site. Sit back, get comfortable, stay awhile. And for the love of Pete stop laughing at that picture.
*
Updated February 10, 2013
For a very long time I wondered if I should add a significant detail to my bio page. I didn't add it because I didn't want it to be a huge deal but since it does affect my art I think, after all these years, that I'll go ahead and say it. In addition to Post Traumatic Stress Disorder I was diagnosed with what used to be called Multiple Personality Disorder. It is now called Dissociative Identity Disorder. I was diagnosed with this in 1992 and continue my treatment to this day. Many of the art pieces were created by different alters which might explain the vast differences in subject matter and technique. Though I have included the diagnosis on the bio I will not make it an issue or include names of alter personalities. I believe it is enough to simply let it be known that other personalities draw, paint and write. Their artwork is included in my Etsy and Redbubble shop.
SUNDRIP – Art for Life is a site that expresses in every media possible the workings, the very depths of a person living with major trauma. I intend to move forward, through and out with  honor, grace and creativity.
I thank you very much for visiting my site and hope you return often.
Sincerely
Faith Magdalene Austin
*